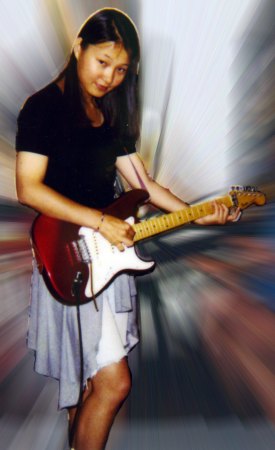 This is my friend, MiJeong.
In this photo, the beautiful MiJeong is jamming
at the Zelkop recording studio.
MiJeong's favorite band is
Seo Tai Ji Boys.
Here are some more photos of MiJeong:
MiJeong lunching
MiJeong skiing
MiJeong strolling in the park



Back to the People page

Back to the David Neal Dubois home page




All text, images and software on this web site
copyright ©2001 David Neal Dubois.
All rights reserved.
This page last updated May 29, 2001.